First of all, sorry I don't speak German!! I'm from Ireland and have recently finished restoring this right hand drive 1973 Audi 80 LS. I have now decided to sell it so I can move onto my next project.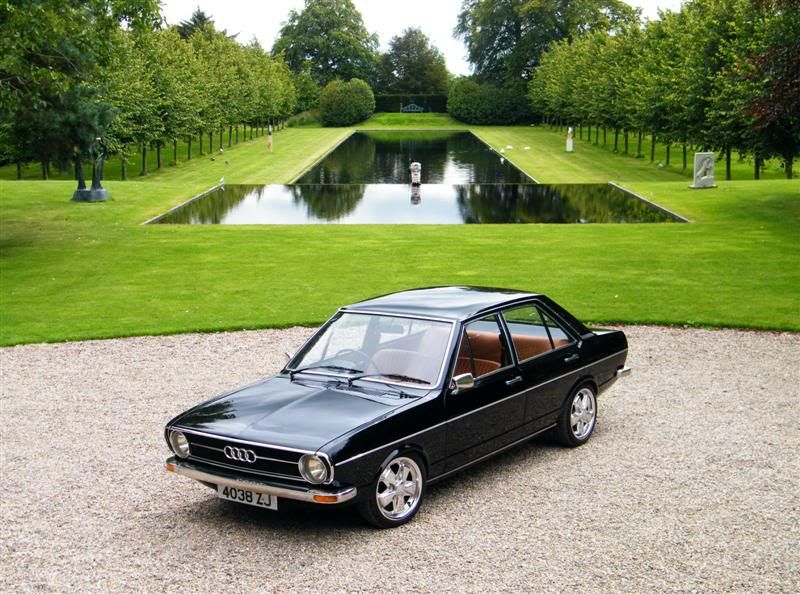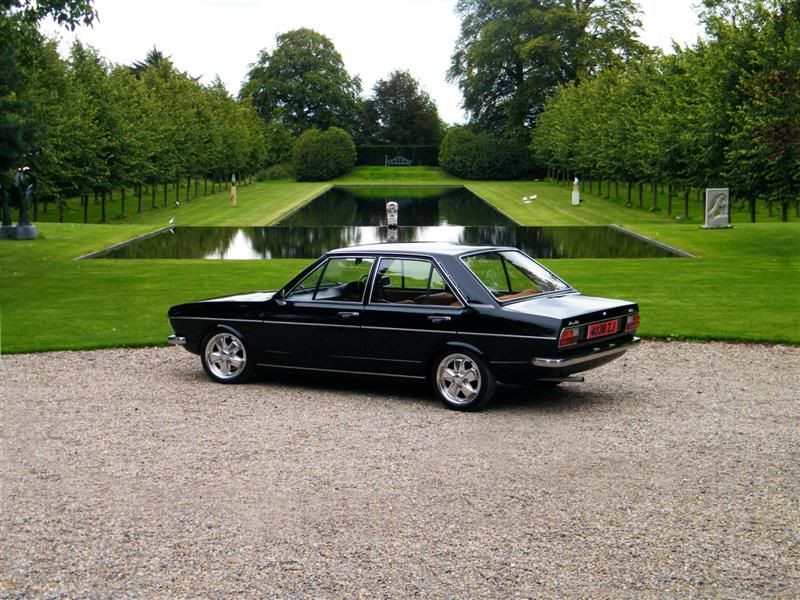 Very rare car, original Irish registration. Right hand drive obviously (makes it even rarer)
Extensive, detailed restoration, see here:
http://vagdrivers.net/forums/index.php?showtopic=44234
New paint, full colour change, inside and out. Excellent job done by professional painter
New leather upholstery by leather specialists. 100% perfect.
1.8 8v engine, new headgasket, timing belt, water pump, thermostat, fuel pump etc etc etc
higher ratio 4-speed manual gearbox
custom coilover front suspension, new Boge gas shocks
Koni adjustable rear suspension
Mk1 GTI vented 239mm front brakes, new pads, hoses, pipes
Vento 200mm rear drums, all new shoes, cylinders, hoses, pipes
New polished 15" Porsche Fuchs recreations
Porsche steel spare wheel
5x new Bridgestone 165/50R15 tyres
FK adapters, 15mm front, 20mm rear. No rubbing whatsoever, front or rear, full bounce, full lock. Very driveable.
Cleaned and detailed to hell and back, inside and out, front and back, above and below. See the build thread.
tons of new and NOS (New Old Stock) parts used throughout, you wouldn't believe how hard some were to find and the expense of them too, full factory chrome trim package, imported at great expense from Germany, Australia, America, UK, Austria etc etc etc
Winner of "Best Audi" at the only show it's been to: Limerick VAG show, 2011
Golf+ feature next month
Retro Classics (Ireland) magazine feature next quarter
aside from the full restoration, it's what I would call a mild custom: it's lowered, has different headlamps and wheels. I have the original suspension, headlamps and 13" steel wheels with good tyres (spare unused) if the new owner wished to return it to stock look. Obviously it would still have the upgraded engine, brakes, interior etc so wouldn't be 100% stock...
So the price: I'm looking for €14,000 for it. This is an extremely early RHD model, possibly the only early RHD model restored to this standard. If you know anything about these cars you'll appreciate how rare and how well presented it is and how much money and time went into it.
It'll be advertised at the end of the Golf+ article when it goes to print and will be open to the UK market then. I'm advertising now in case anyone wants to steal a march on the general public.
Location: Ireland
Contact: by PM here
oh, it comes with a package of period correct English language Audi literature: sales brochures, owners manual, dealer repair manuals etc. Just a nice additional thing to have...